Pianos for Sale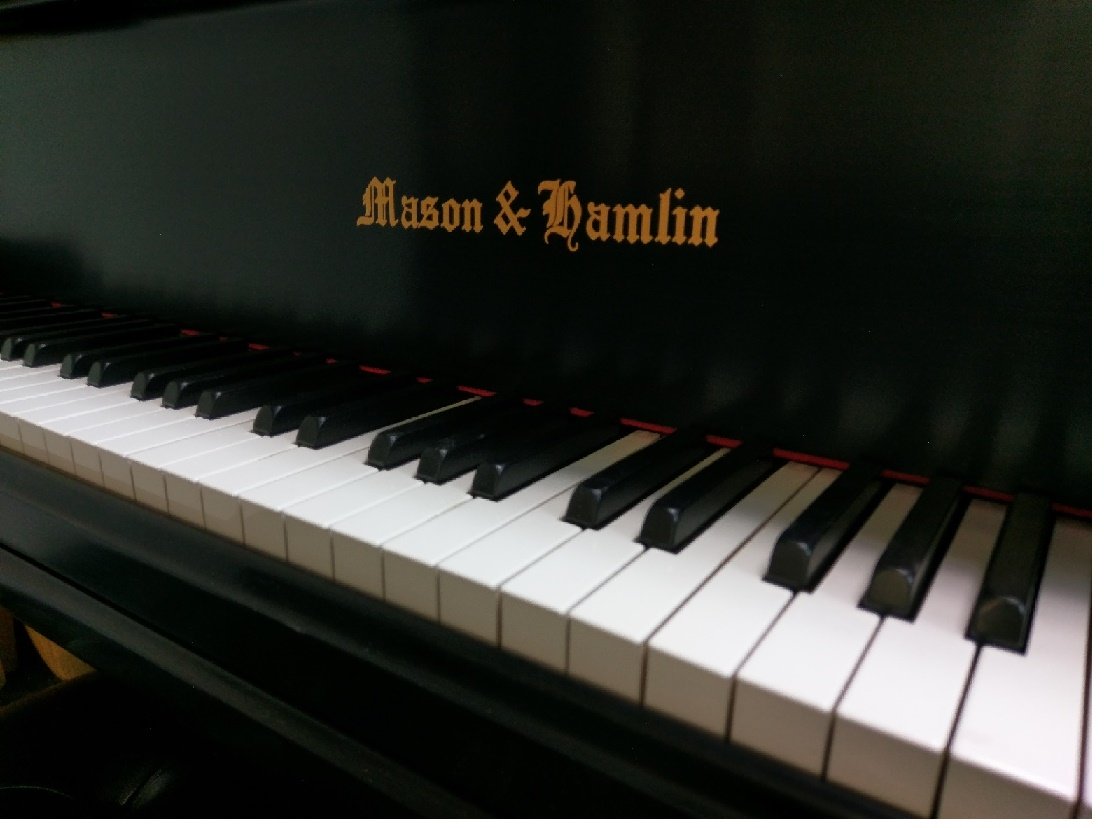 View our inventory of new and pre-owned pianos for sale.
We offer gently used and like-new pianos such as: Steinway & Sons, Yamaha, Bosendorfer, Mason & Hamlin, C. Bechstein, Kawai, Shigeru-Kawai, Baldwin, Young Chang, Weber, Kingsburg, and many, many others.

---
Contact Us for More Information, or to
Place a Deposit on a Piano For Sale, Click Here.

---
Call Us Direct: (866) 488-5397 (KEYS)
Request any additional pianos, photos, videos, or inquire about our available inventory. Pianos are offered with a one (1) year parts and labor warranty, unless otherwise indicated (e.g. consignment models, offered "as-is", etc.), and up to five (5) years on select models.
If we do not carry a piano of any particular manufacturer, model, year, or price point:

Contact Us to Help You to Find It.

(866) 488-KEYS (5397)

Please inquire about additional warranty terms and conditions, or to purchase an extended warranty on any piano we offer for sale.
We appreciate having you as our customer, and wish to thank you for your interest in our constantly changing inventory of pianos.

~ Total Piano Care Team
Partial List of 'Hard to Find' Pianos
-- AVAILABLE FOR SALE --

Updated: Friday, March 25, 2022
Fazioli F212 grand piano in polished ebony from $115k.

Yamaha DC2 Grand in Polished Mahogany with DKC-900 Enspire upgrade + song library. Includes silent feature. $25,950 plus delivery.

Various Steinway Model B grands ranging from $60k to $75k plus delivery.

Steinway Models S, M, L/O, A ranging from $35k to $60k
Steinway Model L in Polished White w/2021 Steinway Germany hammers $60k plus delivery.
1990s Steinway Model D in satin ebony. One owner. Immaculate. 105,000 + Professional Delivery. 

Baldwin 7ft grand. Made in USA. Fully concert prepped. Satin ebony. $18k plus delivery.

Please Call (866) 488-KEYS (5397) to request availability of selected years/status of new, used, and restored pianos for sale in our inventory, or Contact Us, here.
---
SHOP BY BRAND

---
Are you searching for a SPECIFIC
Contact Us to PLACE A REQUEST.
.

We will help you to find:
An EXACT PIANO at an
EXACT PRICE,
within an
EXACT TIME FRAME. 

Call Us: (866) 488-KEYS (5397)
---
Mid-Grade Pianos
For Sale

Mid-grade pianos are priced above the entry level price point of pianos, but are priced below the high price point of a high-grade piano (e.g. Steinway & Sons, Yamaha, Seiler, Mason & Hamlin, Fazioli, to name just a few).
The cost of a mid-grade baby grand piano (under 5'8" in length) can range approximately $6,500 to $12,000 without a warranty, whereas a grand (5'8" and longer) can range $12,000 to $16,000 or more without a warranty.

---
If you have a specific piano in mind you would like us to find, allow us to assist you in your search.
---
Pianos continue to arrive to our network of dealers, and are sold on a daily and weekly basis. If you have been searching, and are unsure (or confused) about your options (and opportunities) available on today's market, allow us to help you to discover your 'dream piano'.
We will help you to find the right piano at a price point that's within your budget, reach, and space considerations.

Contact Us or Call Us Direct: (866) 488-KEYS (5397)
Brands we have available, include: Steinway, Mason & Hamlin, Bosendorfer, Yamaha, Kawai, Schimmel, Baldwin, Young Chang, Weber, Petrof, Seiler, and others.

We look forward to receiving your call.
~ Total Piano Care Team
.

---
TO PLACE A PIANO ON HOLD,
OR LAYAWAY:

---
The best way to place a piano on hold or layaway, is to place a deposit on it.
To be clear, we cannot hold a piano for you, if we do not receive a deposit on it, or if you later find another piano, and do not tell us, or keep us informed.
Our sincere desire and wish is to help you to find a piano that you will be happy with, long-term. 

Allow us to go on this journey, with you.