Online Piano Appraisal Service -
"What's My Piano Currently Worth?"
What Is the Online Piano Appraisal Service?
This service is intended as a piano price point for market entry, for piano owners who are thinking about selling a piano; who are searching for the value of a new or used piano; or who are requesting a piano's insurance replacement value for the current year, among various other reasons (see the list below).

The Online Piano Appraisal Service can help you to determine the market value range of your piano - if you are looking to buy or sell one, or just need a rough estimate of how much your piano is worth.
This evaluation can help to serve as a reasonable starting point of reference at which to begin, before or after hiring a piano technician to service your piano.

An evaluation can be delivered in as little as 24 hours, or

in 5 days, depending on the delivery option you choose.
---
"What Is the Purpose of
A Piano Appraisal or Estimate?"
At times you may need an appraisal, or an estimate, to prove the value of your piano under certain conditions. A piano appraisal can prevent you from selling your piano for too little or paying too much for a new piano. It can also prevent you from investing money into a piano that may need repair, rebuilding, or restoration that exceeds the value of the piano itself, at the present time.

A piano appraisal is used for purposes such as:
BUYING
SELLING
TRADING
INSURANCE
REBUILDING
REFINISHING
ESTATE TAX
ESTATE PLANNING
TAX DEDUCTIONS
COMMUNITY PROPERTY
DONATIONS*
HUMAN CURIOSITY
EQUAL DISTRIBUTION
DAMAGE CLAIMS

*Appraisals for tax donation purposes may require a separate, on-site evaluation (see below).
Many different factors influence a piano's value, which can include the following:
1) Piano's Age

2) Manufacturer

3) Type (Vertical, Grand; or Square Grand)

4) Model or Size


5) Manufacturer Grade

Such as Low Grade, Mid-Grade, or High Performance Grade Piano

6) Interior and Exterior Condition 

7) Past Use & Wear 


8) Placement 

9) Condition of Finish, Case, & Keys


10) Geographic Location

11) Depreciation Factors 

12) Rarity Value


13) Scarcity Value


14) Intrinsic Design


15) Furniture Value  

16) Antique Value


17) Recent or Past Restoration 

18) Player System Installation - Past or Present 

19) Eagerness of a potential buyer or seller 

20) Local or National Economy 
---
Who Should Use This Service?
Anyone who needs a quick, reliable, and an inexpensive guide to a piano valuation:
- Sellers: You are thinking of selling your piano. You need an idea of the piano's present value in order to determine a realistic, real-world, fair market value selling price.
- Buyers: You are searching for a used piano. You need to know if a piano is priced reasonably, without a warranty, in "as-is" condition.

- Owners: You are curious to know the fair market value of your piano. But you don't want a comprehensive appraisal performed by a piano technician just yet. You are also looking for the current year's insurance replacement value to report to your insurance company to fully insure your piano against any damages, or a declared total loss.

---
Please Note: The Online Appraisal Service is based entirely online, and is a general evaluation of your piano, only. It is meant to serve as a starting point of reference. It is not intended to replace an on-site piano inspection by a piano technician, that is separate and different from the online appraisal service.
EXAMPLE: You may have requested your car's online "Blue Book" value before, whereas you may have had to visit an auto mechanic to get your car's real status inspected... the oil changed... a mechanical tune-up... or to get your tires and brakes inspected and changed out.

The online service - while comprehensive is many ways - does not replace a piano technician who physically can inspect your piano on-site, to provide a comprehensive mechanical and physical condition report upon extensive findings. These types of reports can generally range on average >$150 to >$250 per report. provided by qualified piano technicians in North America.

This service is intended for acoustic piano and player pianos, whereas electronic keyboard and organ appraisals are offered as a separate service, for a fee of $40, delivered within 5-7 business days. This includes any electronic and digital keyboards; digital pianos; analog keyboards; synthesizers and samplers; and vintage keyboards.
---
Celebrity Owned Piano Appraisals understandably require more in-depth and extensive research than a standard piano evaluation. Such research includes: the piano's Celebrity and/or Historical Value, Fair Market Value, and Minimum Insurance Replacement Value.

The retainer fee is >$850 for a celebrity appraisal, delivered within 30 to 60 business days.

---
WHAT is the COST of the SERVICE?
ACOUSTIC & PLAYER PIANOS:
.

24 Hour Delivery: $35

5 Business Days Delivery: $25
Electronic & Digital Keyboards & Organs;

5-7 Day Delivery: $40



Please Read Through Steps #1 to #3, below, to review the order requirements, before placing your order.
---
Friday, December 3, 2021
PHONE RESPONSE TIME: <72 Hours
For the purposes of offering this online service, while we cannot give you an estimate over the phone, we can certainly discuss your options as to whether or not you should submit an order, prior to placing one, below.
If you wish to leave a message about your inquiry, please fill out the form at the Contact Us page, here.
.

WE DO NOT GIVE ESTIMATES

OVER THE PHONE.

However, if you would like to discuss whether
or not you need to order an appraisal, to adequately
meet the needs of your situation, please call:

(866) 488-KEYS (5397)
Monday through Friday, 12pm through 5pm (PST)
Saturday, 12pm through 5pm (PST)
Sunday: We Are Closed.
You May Also Contact Us about your request, here.
---
"CAN YOU BUY MY PIANO?"

We Do Not Buy or Consign Most Pianos except for certain

Performance Premium Grade pianos, such as:

If you own one of the brands or models, above, and you wish to either sell or consign your piano, please contact us, here.
We suggest to order an appraisal to know what your piano is worth, before you decide to sell it on your own, or to buy one from a private party, a piano technician, or a piano dealer.
---
DIRECTIONS TO PLACE AN ORDER:

Step 1: Send a Payment
Step 2: Fill Out the Evaluation Form
Step 3: Send Well-Lighted, Close Up, & Detailed Pictures or Videos of the Piano's Interior and Exterior.
---
WE APPRECIATE CUSTOMERS WHO TAKE THE TIME TO SEND PHOTOS AND VIDEOS OF THEIR PIANO, HOWEVER... 
PLEASE DO NOT SEND 
ONLY PICTURES & VIDEOS
OF YOUR PIANO, EXPECTING AN APPRAISAL.

PLEASE CALL US WITH ANY QUESTIONS: 
866-488-5397 (KEYS)
WE ACCEPT THE FOLLOWING PAYMENT METHODS: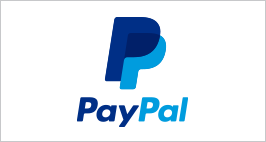 All trademarks, logos, or registered Trademarks found on our website are the property of their respective owners.

---
START YOUR APPRAISAL ORDER, HERE:

Legal Disclaimer: By sending a payment for the Online Appraisal Service at Step 1 of 3, you are hereby agreeing to our Terms and Conditions of service, the link of which is contained at the bottom of every page of Total-Piano-Care.com.
STEP 1 of 3: Choose your delivery option, and send a payment:

After selecting an option, wait for a new window to open to proceed to checkout.

If you wish to pay with a credit card without a Paypal account, please select "Pay without a Paypal account" at the bottom of the screen at the PayPal shopping cart.

---
If you wish to use Cash App, Venmo, or Zelle you may place your order at Step 2, here.
.

---
STEP 2 of 3:  Complete the Online Evaluation Form.

For Our Valued Customers
Who Jump Directly to Step 3:
Please FILL OUT THE FORM, HERE, BEFORE PROCEEDING FURTHER.
THANK YOU.

STEP 3 of 3: Please Send Well-Lighted, Close Up, & Detailed Pictures of The Piano.

Do not send pictures of the piano's outer cabinet, only.
You may send pictures of your piano, via a shared link to a cloud folder at: DropBox, Google Photos, any other user friendly photo sharing site, or to our e-mail address (see "Step 2" evaluation page for contact details). 
Send well-lighted pictures of the piano's interior and exterior, including the (1) case, (2) keys, and (3) pedals [exterior]; (4) hammers, (5) strings, damper felt, and tuning pins, (6) soundboard and bridges, (7) cast iron plate [interior].
You may also send a video of your piano (e.g. play all the keys: naturals and sharps, up and down the keyboard; record all components, listed above).
---
The 24 HOUR TIME PERIOD BEGINS AFTER ALL THREE (3) REQUIRED ITEMS HAVE BEEN RECEIVED:
(1) Payment, (2) evaluation form, and (3) pictures, subject to our Terms and Conditions of service (see link, at the bottom of the page).
APPRAISALS RECEIVED AFTER HOURS (5pm PST) ARE COUNTED AS BEING RECEIVED THE FOLLOWING BUSINESS DAY.
WE APPRECIATE YOUR UNDERSTANDING AND COOPERATION IN THIS MATTER.  ...

IF YOU ABSOLUTELY MUST RECEIVE YOUR APPRAISAL WITHIN A CERTAIN TIME FRAME, OR HOUR, WE MAY BE ABLE TO MAKE AN EXCEPTION, ONE TIME ONLY. 
USE THE PHONE NUMBER ABOVE, TO CONTACT US.
---
Piano Appraisals For Tax Deduction
and Donation Purposes:
The Online Piano Appraisal Service is intended to serve as a starting point of reference, only, and DOES NOT REPLACE a physical, on-site inspection of the piano itself by a piano technician or appraiser, for tax donation purposes, as required by the IRS.
The main purpose of this online service is to provide a general guide of reference, only. This evaluation can assist on-site appraisers to make more well informed and accurate decisions, in conjunction with their own subjective observations, knowledge, and opinion about the piano they are evaluating. 

Legal Disclaimer: We do not provide, nor represent to provide, any tax or legal advice. We encourage you to speak with a licensed attorney or CPA to discuss your legal rights and obligations in connection with your piano donation.
All Appraisals Are Subject to Our Terms of Service, the link of which is contained at the bottom of every page of Total-Piano-Care.com.
-- END --