Kimball Pianos

Kimball Pianos. From its humble beginnings in 1857 as W.W. Kimball and Company, to the present mega company, Kimball International, the brand name Kimball has certainly gone through some interesting events over the decades. Kimball Pianos are some of the best known pianos in the world, and unfortunately, they are no longer produced as of 1996.
The last Grand Piano made by the company is on display in their Showroom in Jasper, Indiana. On it you can see the autographs of all employees and executives of the company.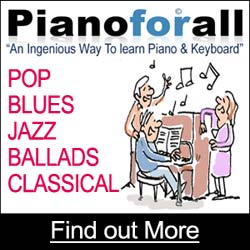 W.W. Kimball and Company (1857-1959)

What we know today as Kimball international has its roots in the corner of a jewelry store. There is where William Wallace Kimball founded the company as a piano dealership. He later moved to the Crosby Opera House from where he sold pianos made by other manufacturers, such as Chickering and Sons, the J & C Fischer Piano Company, Hallet & Davis, and others.
It is important to note that at this point, Kimball was purely a dealership, not a manufacturer, although this would later change.

In 1871, the Great Chicago Fire wrecked havoc to Kimball's business, razing down all the company's assets. Wallace Kimball did not, however, give up. He started working from home and gradually rebuilt the business.

The first time that Kimball began making its own instruments was in 1877 when it started assembling reed organs. The company quickly grew as a manufacturer and by 1880 the organs they were selling were made wholly in-house.

The Kimball Company was officially formed in 1882 and at this time there was enough money to build a large factory for the production of reed organs. Production underwent a quick growth spurt and soon peaked at 15,000 organs per year. This meant that the company was the largest organ maker in the world.
In 1887, the company broadened its manufacturing business to include pianos. A massive five story factory was built for that purpose. Over the next ensuing decades, superior piano quality and aggressive sales tactics made Kimball one of the top producers of pianos in the world. During this time they made different types of pianos including player and upright pianos.

In the early 1900s Reed organs were falling out of 'public favor' as pianos increased in popularity due to a number of factors, including economics. 
So in 1922 after producing a total of 403,990 reed organs, Kimball halted the production of any more.

Subsidiary of Jasper Corporation (1959-1996)

Jasper Corporation was a contract manufacturer of furniture, founded in 1950 by Arnold Habig. The company grew from a small corporation making a little more than $100,000 in their first year to millions of dollars in later years.

Through Habig's brilliant entrepreneurship, Jasper Corporation rose to acquiring other furniture manufacturing companies along the way. In 1959, Habig wanted to expand the company's production scope to guarantee stability. In order to utilize the woodworking skills of the employees, the new expansion had to be something to do with wood.
In comes the Kimball Piano Company, which was by now struggling to cope as a result of financial mistakes by Kimball Jr. It had gone from the top piano maker in the world to the seventh.

"Music for The Millions"
Mr. Habig purchased the company in 1959 and moved it to West Baden Springs in Indiana in 1961. In the period of around 10 years, Kimball underwent a period of rejuvenation and by 1969 had once gain regained its title as largest piano maker worldwide. The subsidiary company grew so successful that they shipped 150 electric organs and 250 pianos on a daily basis from the factory.
Kimball produced grand pianos ranging from 135cm (4' 5") in length, to larger 201cm (6' 11") pianos. Other piano types produced included small console and upright pianos.
In 1966, the Jasper Corporation [parent company to Kimball pianos] bought the prestigious Austrian piano maker, Bosendorfer. It remained Kimball's, before returning to Austrian hands, when purchased by the BAWAG PSK Gruppe in 2002.
On December 20, 2007, BAWAG signed an agreement to sell all stock in Bösendorfer to Yamaha, who owns the company to this present day (2017).

Kimball International (1974 to date)

Executives at Jasper Corporation noted that the Kimball brand name was more popular than Jasper. They decided to leverage its popularity to increase furniture sales. So in 1974 Kimball International was incorporated as a public company.
In the 1990s, sales of pianos were plummeting. This was mostly due to the presence of other musical instruments in the market.
Things became so bad that the company was forced to close down the piano and organ arm of Kimball International in 1996.

As mentioned before, the last Grand Piano is displayed in a showroom in Jasper Indiana. Meanwhile, Kimball International has focused all its resources on the furniture business.
Kimball Pianos
Serial Numbers

1888 - 1

1892 - 13000

1899 - 66000

1900 - 69000

1905 - 140000

1910 - 211000

1915 - 279800

1920 - 322000

1925 - 360400

1930 - 383000

1935 - 406000

1940 - 438000

1946 - 480000

1950 - 517000

1955 - 562300

1960 - 604000

1965 - 661300

1970 - 764200

1975 - 951000
Kimball's production of grands stopped in early 1996, and vertical pianos in April 1996. Please reach out to us via our Appraisals Page for serial numbers and Kimball piano values, not contained on this page.

---