George Steck Pianos
George Steck pianos are known throughout the world as a piano manufacturer synonymous to strict high-grade makes. But the discipline observed by this renowned piano manufacturer is nothing without the dedication and pursuit of excellence of its founder, equally renowned piano maker and namesake.
George Steck, a master craftsman and scientific acoustician, started piano manufacturing in 1857. In the long run, he won many honors that distinguished him as one of the most highly revered piano makers of his time. The most remarkable of these honors was the First Prize at the Vienna Exposition in 1873, giving distinction for Steck's tone, design, and careful detail of construction.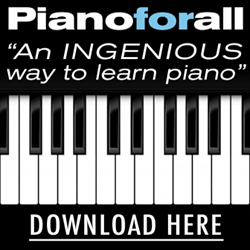 George Steck may have long been deceased, but his company lingered on throughout the 20th century. In 2001, ASC, a division of the Korean conglomerate Sejung, purchased the company. It was time for George Steck to go global, and with the conglomerate's never-ending resources, pianos with greater depth and character were manufactured and sold at a quality close to those made by Yamaha and Kawai, albeit at a much lower cost.
George Steck Pianos
Comparison

New generation George Steck pianos are known for their specially tapered sounding boards that release a clear ringing tone. The pianos are an assembly of the best that Asia and Europe has to offer. Its hammers are made from Japan, while strings are made in Germany, something that its closest competitors cannot brag about. Each piano is made with a Vacuum Cast plate like Yamaha and Kawai.
George Steck pianos larger than 5'4" are manufactured with a duplex scale to offer pianos that are identical in materials to those manufactured by large Japanese makers at a more affordable price. This makes their pianos indeed more valuable, for the money spent. Add to this, grand piano rims are made of maple, just the same as Steinway uses for its grand piano rims.
George Steck grand pianos are distinct for their wide tail design. This makes it easier for the bridges to be placed near to the more lively area of the soundboard, so much for a smoother transition in the break area, from bass to treble. Compared to other pianos, these sound 'smoother':  the soundboard area greatly affects and improves the clarity and quality of the bass.
With all the best there is with George Steck pianos, it only means that you should try one out, if you truly wish to experience how it feels to play a quality yet truly affordable piano.
---
Looking for the Current Market Value
of your George Steck Piano?
Visit our Appraisals Page to Learn More -- CLICK HERE