Boston Model 193 Grand Piano
Designed by Steinway & Sons
FOR SALE.
Warranty & Professional  Delivery, Included.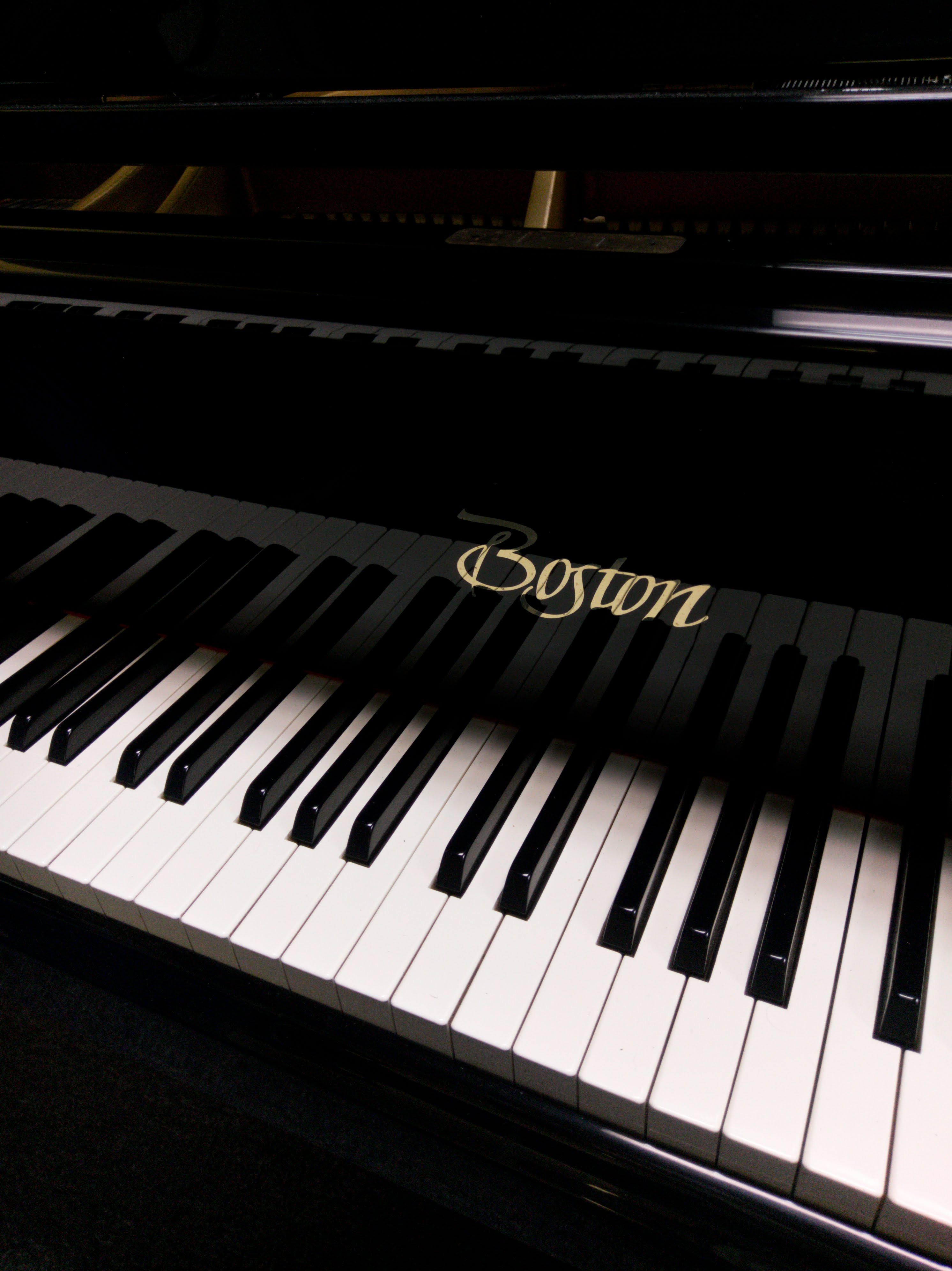 Piano Technician selling Boston Grand Piano (Designed by Steinway & Sons) Model GP-193, in excellent condition.
-- SOLD --
Asking $15,950. Includes Nationwide Professional Delivery PLUS Professional Tuning After Delivery.

Call Us: (866) 488-KEYS (5397) for more information.

This piano is the perfect fit for the serious student, professional pianist, teacher, performing artist, the concert stage, or a recording or teaching studio. The action is silky smooth and responsive to the touch. The musical tonal color palette of this piano allows for all ranges of musical expression, and dynamics. With this piano you receive the best of both worlds: A piano designed by Steinway & Sons of New York, with the engineering precision and backing of the Japanese piano maker Kawai.

Piano can be financed through The Piano Credit Company with up to 120 month terms AND 18 months 0% APR financing, same as cash, on approved credit.
Merchant ID: 1247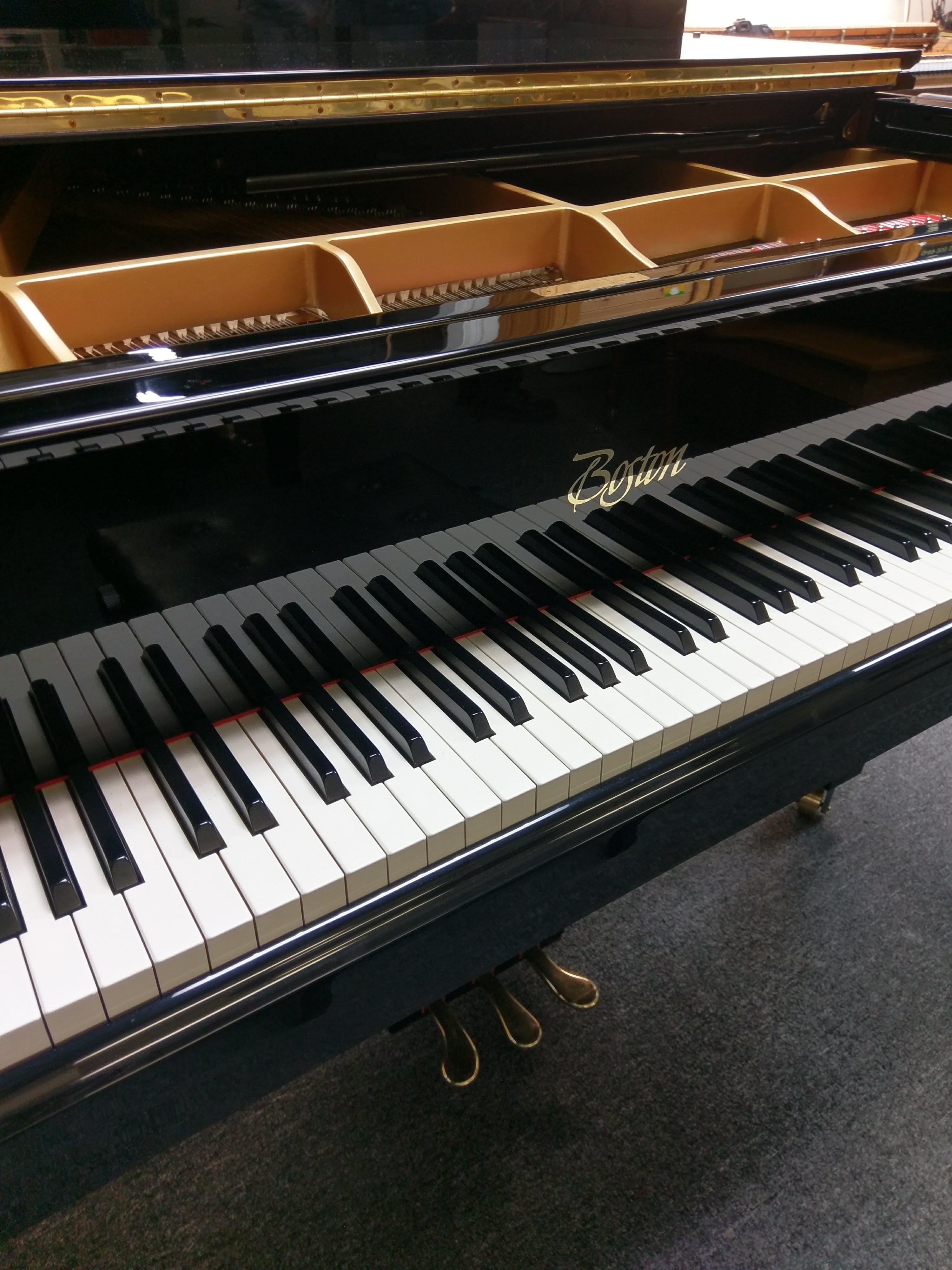 Make: Boston
Designed by Steinway & Sons
Model: GP-193
Size: 6' 4" (Length)
Year: 1993
Serial Number: 106013
Finish: High Gloss Polished Ebony
Case Condition: A
Parts Condition: A
Retail Price in 2018 (MSRP): $40,500
Asking Price w/Warranty & Nationwide Delivery: $15,950

Boston pianos are known for their enhanced features which earned their alias as the Performance Edition of Steinway pianos.
It also comes with the OctagripTM Pinblock, which allows for a smoother pin turn and a more consistent pin torque that leads to a more precise tuning.
Piano is located 5 minutes from South Coast Plaza and the Segerstrom Center for the Arts, less than 2.5 miles away.

If you're on your way to Disneyland, the beach, Knotts Berry Farm, or South Coast Plaza, you owe it to yourself to hear and play firsthand, this beautiful Boston Grand piano.

TRAVEL REIMBURSEMENT:

We offer a $200 Travel Reimbursement: Let us know what date you plan to arrive, and we'll reserve a room for you at a fine local hotel, and pick up the tab for you (per two adults, one room, and one night).
Hotels include: Embassy Suites, Hyatt, Hampton Inn, Marriott, Courtyard by Marriott, The Hilton, and others.
Like a room DIRECTLY NEAR the beach sand?... Let us book you a room at Newport Beach, and enjoy your Pacific Ocean stay!.. TO REQUEST, Call: (866) 488-KEYS (5397)

OPTIONAL 2018 WIRELESS PLAYER SYSTEM:
Optional wireless player system can be added for $6,800/installed. Player system comes with over 12,000 songs controlled wirelessly from an iPad, iPhone, or iPod, Android tablet, or smartphone, Amazon Alexa, or Apple iWatch. Watch VIDEO HERE.